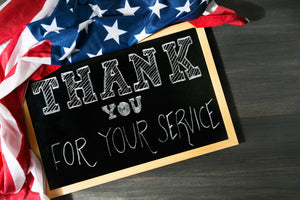 For Veterans & Active Duty Members
Veterans and active duty service men and women trust Barbell Apparel to fuel their workouts and give them the performance they need out of their workout clothing.
As a token of our support, get 20% off all regular priced products. A portion of all military orders goes to support veterans and active duty service members.